Most people do not think that they can invest while living week to week on their paycheck. This is true to some extent. However, even as a working class family, you need to have something set aside for when you are nearing retirement age. Retirement funds are only good if you put forth the money into them and with the way things are going, no one can bank on the fact that they may get social security benefits to help them. There are rumors that it will not be available in the future and even if it is, it will not be enough for you to live on from one month to another. Take heart. There is help for you. You can invest small amounts and gain.
Begin Investing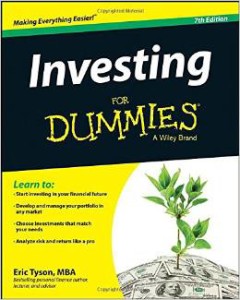 One of the main things you have to do when you begin considering how you will increase your funds is figure out how much you are able to set aside and put into it. This means sitting down as a family and discussing the way you currently live, the necessities, and how much money you have coming into your home each month. If you notice that you are living life wasting away some of the money that you earn, you will have to consider giving up some of the luxuries.
For instance, visiting a fast food restaurant every day for lunch may not seem like a major expense. Most meals can be purchased for about $5.00. Look at the bigger picture. Five dollars a day over five working days equals $25 per week. Over four weeks, that is $100. Then you can look at the year totals. If you take away those fast food lunches and pack leftovers from the night before, you immediately save that much per month and per year.
Read More